Going To Finally Get Winter…Maybe?
LeAnn posted this blog on Monday, February 27th, 2012 at 9:14 am
We're probably going to get a good bunch of snow this week. But the way this winter has been, I'm not holding my breath.
We're in the 6-12 inch area. Just a little ways away from Eau Claire.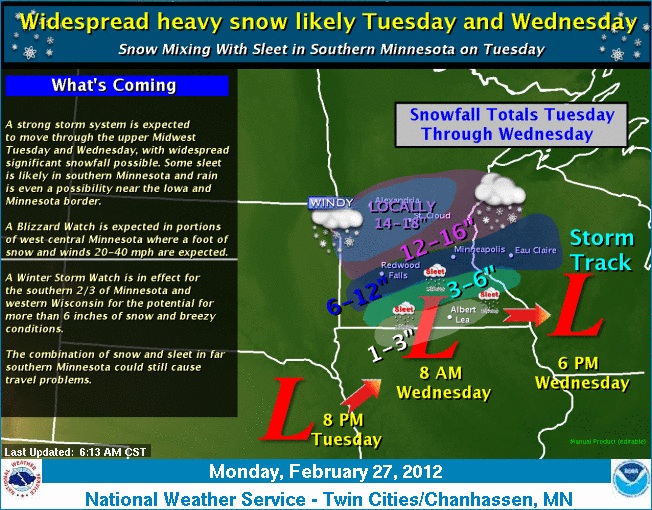 Previous Blog Posting: Christmas Cactus in Full Bloom
Next Blog Posting: Has Spring Arrived in Wisconsin?